Welcome to Nettleton Strategies!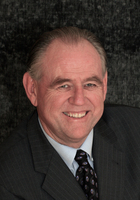 Trust • Analysis • Advice
Nettleton Strategies is a trusted source of analysis and advice on issues at the forefront of public policy, business and the environment regarding water, climate, sustainability, the ocean, and binational U.S. Mexico affairs.
Established in 2007, the firm helps clients to think through both old and new issues and concerns and move toward the future by providing critical insight and strategic problem solving.
For information about an initial assessment, click here.
Nettleton Strategies' founder Carl Nettleton brings a wealth of experience to the firm's clients, utilizing the experience and skills developed during his career in government, public affairs, environmental protection, and non-profit organizational management.
As a senior counselor with strong networks in governmental, environmental, regulatory, media and business communities, Carl mixes who he knows with interpersonal skills that foster an atmosphere of cooperation to achieve client goals.
A key strategy implemented in Nettleton Strategies work is facilitated mapping, the use of advanced geographic information systems (GIS) technology, to create location-based consensus and create opportunities for collaboration and conflict resolution
With extensive experience in the public, private and non-profit sectors and a diverse assortment of abilities, Nettleton Strategies can quickly move into action for its clients.
Core Organizational Competencies
Public policy analysis, formulation, advice and execution
Media relations
Government relations
Writing (includes ghost writing, opinion pieces, white papers)
Speaking
Panel moderation
Conflict resolution
Joint-fact-finding processes
Data mapping and analysis
Spatial perspective facilitation
Group facilitation
Information strategic planning and management
Project management
Integrated social/infrastructure planning
Design and execution of programs that integrate the public or multiple stakeholders