The Nett Report 2020
This page contains links to The Nett Reports published in 2020. Given the uncertainty of the coronavirus crisis, we began publishing these reports to provide our clients and friends with new perspectives and insights in hopes of stimulating creative thinking in the weeks and months while the solutions to the global pandemic were found.
Subscribe to The Nett Report at this link.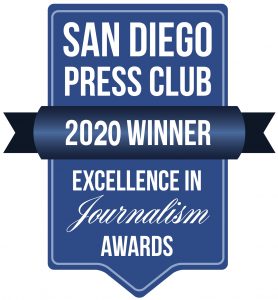 Note: The Nett Report was honored to receive an honorable mention in the newsletter category for PR, PIO, and Trade Publications at the San Diego Press Club's Excellence in Journalism competition on October 27, 2020. There were more than 1,100 entries in multiple categories and the submissions were judged by press clubs in San Francisco, Los Angeles, New Orleans, Rochester (New York), Florida, Cleveland, Orange County, Milwaukee, Tulsa, and Alaska.