Carl Nettleton Bio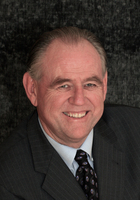 Carl Nettleton is an award-winning writer, acclaimed speaker, and a subject matter expert regarding water, climate, sustainability, the ocean, and binational U.S. Mexico affairs.
For more than 25 years, Carl has played a major role in addressing large infrastructure-related regional issues including the airport, water, waste water, and storm water. While working for the City of San Diego, he served as the public and media affairs director for eight years, s the deputy director for general services and as a utilities customer advocate. He also headed community outreach for the waste water department's $1.5 billion upgrade in the 1990s.
Previous to his work for the City, Carl served as the chief executive of two ocean environmental organizations for more than a decade and has held executive positions in public, non-profit, and for-profit sectors.
In addition to forming Nettleton Strategies, Carl founded OpenOceans Global, an NGO linking people to the world's oceans. He also serves on the national and California advisory councils for Environmental Entrepreneurs (E2), a national, nonpartisan group of business owners, investors and others who advocate for policies that are good for the economy and good for the environment. He is the co-chair of the San Diego Water Conservation Action Committee (CAC). Other business memberships include Lambda Alpha, the South County Economic Development Council and the Otay Mesa Chamber of Commerce. He is a Fortune Global Panel Advisor.
As a member and past president of the Kiwanis Club of San Diego and a board member of the club's foundation, Carl helps to serve the local community through philanthropy and service. Nettleton Strategies is also a member of the U.S.-Mexico Border Philanthropy Partnership (BPP), a non-profit "cultivating leadership, philanthropy and collaboration along the border."
Affiliations
During his career, Carl has been involved with a number of associations and non-profit organizations. The following list is representative of those affiliations.
American Fisheries Society (Past Member)
American Geophysical Union (Member)
Cabrillo National Monument Foundation (Past Director)
City County Communications and Marketing Association (Past Director)
Conservation Action Committee (Co-Chair)
Environmental Entrepreneurs (Co-Director, San Diego Chapter, state and national advisory councils)
Greater San Diego Science and Engineering Fair (Past Director representing Kiwanis)
Helmsman support group for Hubbs-Sea World Research Institute (Founding Member)
Kiwanis Club of San Diego (Past President)
Kiwanis Club of San Diego Foundation (Director)
Lambda Alpha (Member)
National Coalition for Marine Conservation-Pacific Region (Past Director, Past President)
National Management Association (Past Member)
NOAA Blue Ribbon Advisory Council (Past Advisor)
Ocean Resources Enhancement and Hatchery Panel (Founding Member)
OpenOceans Global (President, Director, Founder)
Otay Mesa Chamber of Commerce (Member)
Pacific Fishery Management Council (Past Advisor)
Pacific Marine Fisheries Commission (Past Advisor)
Public Relations Society of America (Past Member)
San Diego Junior Theatre (Past Director)
San Diego Oceans Foundation (Member, Past Director)
San Diego Press Club (Member)
San Diego Regional Chamber of Commerce (Member)
San Diego Regional Sustainability Partnership, Energy and Water Committee (Past Member)
South County Economic Development Council (Member)
Tijuana River Valley Recovery Team (Co-Founder, Past Co-Chair)
U.S. Mexico Border Philanthropy Partnership (Member)
Washington-Lincoln Laurels for Leaders (Past Director, representing Kiwanis)